Rooster's Haven Terri Lomax Memorial Open Horse Show
Saturday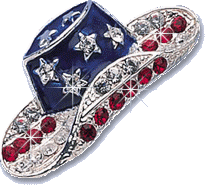 May 10, 2008
Hi Folks!  We had a wonderful show on Saturday!  It started with a grand entry which was a very emotional time for all of us.  Katrina Lomax was seen coordinating with tears streaming down her face, and al throughout the stands we saw teary eyes.  The two young women: Erica with the American flag and Hannah with the Breast Cancer flags, to the song: Boundless Skies by Lacy J. Dalton.  Then entered Kimberly on Blackie with Zippy riderless in tow.  Zippy had Terri Lomax's number "80" on his saddle pad. As the volunteers entered walking single file to meet the flags and Zippy in the center, we had the singing of the national anthem by Hannah Nafzinger and then the morning prayer.  The volunteers exited, then Kimberly and Zippy, then the flags to the Rascal Flats song "My Wish". What an honor it was!
Please see the pictures on the Nelson Photography website.  They did an awesome job of capturing the emotions of this event.  Look at our photo gallery tab to see more pictures.  We will continue to add pictures as we get them so keep checking back!
Here's our drill team!  Watch the raw video (not edited, not great quality - but at least we have it)
 9am Livermore - Robertson Park Covered Arena
3200 Robertson Park Rd., Livermore, CA
full show premium click here
Horse show RULES click here
PHOTOGRAPHY BY NELSON PHOTOGRAPHY
HORSE SHOW FLYER CLICK HERE
Paint Horse Assoc PAC approved
Arabian Horse Assoc OEIP approved
Special Wild Horse & Burro Classes
plus games, driving & bareback
Lunch for purchase from "The Sandwich Mill"
New:  Pleasure driving
************************************************
Please see the West Coast Rule Book HERE if you have more questions regarding clothing or tack or general rules
********************************************************
We are proud to say that Diane Nelson from the  Livermore Stockman's Rodeo Assoc. coordinated some folks to help us with the show.  The opening ceremony was a great success.
(Hanna with her flag)
Kimberly Simon ponied Zippy on her "Blackie" (two 26 year old horses!)and special guest Hannah Nafzinger sang the national anthem.  Our color theme was PINK - for Breast Cancer Awareness - and we gave two  special awards to the two girls wearing the "PINKEST" outfit of horse & rider combo. 
Diane Nelson set her table up for purchase of  "Tough Enough to Wear Pink" shirts *********************************************************************
FOLKS - If you missed the "Freestyle" class at the end of the show - take a look at the pictures on Mark and Michele's website Nelson Photography
Elisa Wilfong and Carrie Holden (the Mustang riders) had their wonderful Mustangs at the show AND their drill team.  There were 8 women riding their awesome horses to a drill that you would normally pay to see at the Western States Expo in Sacramento at 'entertainment' for the evening!  They were wearing bright pink shirts and matching pads and had the breast cancer ribbon painted in sparkles on the horses' flanks.  I was overwhelmed watching it.  Everyone commented on the 'production'.  I'll have their names posted shortly.
Jeff & Jordan Weinberg, and Ron Johnson did their "Freestyle" of horse & juggling to the song "Mustang Sally" which was adorable to see them tossing over Zippy and Jordan's heads!
Both entries received the special Freestyle award ribbon - congradulations!
***************************************************************************************
See more links to donate to and more info sites on breast cancer, click here There are many folks that you know either living with cancer or in later stages that need your support.  Tri-Valley SOCKS (Stepping Out for Cancer Kures) held their third annual "Bras for the Cause Walk" in Pleasanton that night at 7pm.
Lung Cancer Info - Click here for the American Lung Cancer Page where you can learn more.  Terri Lomax died of lung cancer.  We would like to see the cancer societies push early detection and screening.  Lung Cancer is one of the only cancers that there is no early detection screening - and it may be as simple as a lung x-ray!  We would like to see mandatory x-ray screening with your annual check up. Watch this video NBC 11 news
*********************************************************************
See full show rules click HERE. 
For the games - Egg & Spoon, Driving Miss Daisy, Champagne Race - these are simple:  Egg & spoon you will be asked to walk and trot your horse, halt, back up while carying a REAL egg on a spoon.  We may even throw a lope or canter in or cones?? The winner is the person that does not drop the egg on the ground or break it.  Driving "Miss Daisy" is a driving class.  This is where you will pick up a passenger (your friend, relative, stranger) at a designated "stop", and have that passenger exit at a designated stop.  They can be in costume.  Obviously the team that handles the best and is the most amusing wins.  For the Champagne Race - well some of you are familiar with this one from the Western States Wild Horse and Burro Expo in Reno.  This is where you get a cup of liquid and you are asked to perform various gaits - from walk to lope or canter and he or she who has the most liquid left will win!
For the bareback classes - I think this is self explanatory.  Class 33 is walk and trot/jog, however you DO NOT USE A PAD.  For class 34 you can use a pad is optional, but the pad should not have stirrups, or if it does, you cannot use them.  You will be asked to canter/lope in this class and we will be judging your "equitation", and may the best person win!
For driving - well we are excited - class 15 is Pleasure Driving walk & running walk, and class 16 is pleasure driving thru cones.  This is not a timed class, you will be placed according to your completion and faults.  We may ask for a running walk in parts of this class but it is not manditory to place. REMEMBER - This is a FUN show and so safety is of the utmost importance. Any unsafe vehicle, harness or horse will be excused.
Freestyle:  This is limited only by your imagination and dreams.  Can be a team or a demo or to music.  Drill team? Can your horse perform tricks?  Want to gallop around?  Dressage? Reining? Costume? You define what it is you will do and make it happen!  Only one entry fee of $10 for the single or the group.  Only one rider will display the competetor number.  This will be the rider who has paid the single fee on his/her form. 
******************************************************************************************************
We want to give special thanks to the following people (and the list will grow so keep checking back)
Erica, Hannah,& Kimberly Simon for running the flags and ponying Zippy.
Paul Hale - http://www.kickincowboy.com/ for a fabulous day of music and help with announcing!
Carter Bolton - Nob Hill Foods, Jacklin Rd, Milpitas CA - THE CARROTS!!!!
Albert from "The Sandwich Mill" 1381 Kooser Rd, San Jose, CA 408-266-7815 for providing a great lasagna meals for us to eat!
All the Rooster's Haven Pet Sitting and Farrier customers with special mention to Rob & Kathy Sabin (for the eggs) & Jason Cullen & Ralphie for being great customers!
Elisa Wilfong & Carrie Holden for "showcasing" their fabulous Mustangs througout the day! (and the unforgettable drill)
Special thanks to the Rooster's Haven Volunteer Show Committee:  Katrina Lomax, Ron Johnson, Mimi Weinberg, Jody & Justine Smith, Rudy Monte, April Brown, Renee McCarley, Jordyn McCarley, Jeff Weinberg, Jordan Weinberg, Vance Pranger, Pete Scapinello, Sienna Wolf, Jill Moen
*******************************************

WHY WEAR A HELMET?  CLICK HERE AND SEE A FULL WEBSITE FOR REASONS AND STORIES AS TO WHY YOU SHOULD AND WHY WE REQUIRE ONE FOR RIDERS UNDER 18, and would like everyone to wear one!
*****************************
LAST YEAR:
Photos available from Off the Beaten Path for April 21st show
See link http://www.offthebeatenpath-photos.com/
Photos from May 19th & Aug 4 show with Cindy Fitcher - Best In The West Event Photography
see this link: http://www.bestinthewestphoto.com/

There were 3 shows in 2007 that the gang at Rooster's Haven will be hosting at Taylor Made Farms in San Martin.  English, with jumping, Western, Reining and Trail.  We had GREAT daily high point awards - like briar horses, toys, halters, product and Painted Ponies.  It was a 3 show series, and to qualify for the series end "buckle/ champion" award you need to participate in 2 of the three shows.
AHA OEIP & PAC APPROVED!


see OPEN EVENT INCENTIVE PROGRAM Arabian Horse - OEIP Program
http://www.arabianhorses.org/

The Rooster's Haven has been approved as a host organization for both 
the 

Open Event 

Incentive Program of the Arabian Horse Association 
& the Paint Alternative Credit for the APHA. 
This means that program members will be able to earn points at your open shows, 
earning prizes for themselves and a permanent show record for their Arabian and Half-Arabian horses.



****************************************************************************
Special Wild Horse/MUSTANG CLASSES 
FREISIAN!  This is Isabeau and she was in our April 21st show- owned by the Sankey's
- Thanks Kevin Sankey for sending a picture of this lovely lady and for your great letter.
"Hi Katrina,

I just wanted to take a second to give you some feedback about your
show at Taylor Made Farms on April 21st.

I thought that things were very well run, the facility was clean and
pleasant, the staff from Roosters Haven were all very friendly, upbeat,
and positive.

I know that there was some grumbling about things being delayed, but my
response to that is to "deal with it". Some friends of mine came down
to support and cheer for Issy. They found things to be very nice as well.

Overall I woud say that you and the staff scored a 10 out of 10 on this
show. You cannot control attendance and I know that there was a
scheduling conflict with region 10 and a 4H event that helped to limit attendance.
I think that your next show will be better attended. And yes we do plan
on being there as well.

Thank You,

Kevin Sankey
Owner of Isabeau"
SEE:  West Coast Horse Rulebook
2007 - One of our sponsors is Equine & Pet Portrait Artist, Elaine Hickman
She will be giving a custom stall plaque/sign with
you horse's portrait! Here is an example:
see more of her artwork at:  http://www.elainehickman.com

Buckles by Yellowhair & Kathy's Buckles
If it has been determined that you are receiving a year end award, you will have some
options and you may be able to upgrade (fund the difference) to receive a
buckle.  You may also choose a beautiful Stall Plaque from Elaine Hickman.  Rooster's Haven will be contracting
her for those people that request a Stall Plaque.
 Katrina Lomax privately funds these shows, so talk to her about it.
Katrina and Ron fund the shows from their Pet Sitting business and from Katrina's
employement at Cisco.  At the end of the year they give to non profits.  Last year Katrina was
able to give to several non-profits and have Cisco Systems match the donation!  This was in excess of
$600!  So please thank them that they were able to put on
3 successful shows for this year!
Ron Johnson will be wearing one of the buckles at the shows.
http://www.yellowhairbuckles.com/
They hope that next year there will be more participation & perhaps some sponsors, so that the
year end awards are even more spectacular!
Become a Rooster's Haven, Wranglin' Maven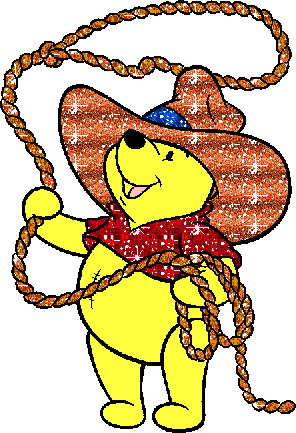 We are always looking for volunteers and sponsors, vendors, photographers, caterers, artists!
Contact us:  roosters_haven@yahoo.com or 408-431-2273 - Katrina Lomax
we would love to hear from you.
*volunteers - if you work a day you will get free food, and/or gift card/or other appreciation gift, and a Rooster's Haven t-shirt, which is not for sale.  Wranglin's Maven's earn these shirts so you can only get one if you volunteer.

Rooster's Haven Wranglin' Maven's show committee 2007:
Sandy Casalino, Cody Morales, Angelica Morales, Ali & Shawn Kurth, Rebecca & Rudy Monte, Dave Conklin, Erica Healy, Ron Johnson, Katrina Lomax, Christine & Kevin Gray, Teresa Lomax, Sienna Cody, Doug Blackwell, Cathy & Gary Hirose, Pete Scapinello, Kathy Nicosia.

http://www.reverbnation.com/tunepak/623672